Devin & Jeannie's Wedding
August 8th, 2008 --- Oxnard, CA

My buddy Devin Dreiling married his girlfriend Jeannie Blum on August 8, 2008 (i.e. 08-08-08) in Oxnard, California. The wedding was held on the beach at the very nice Mandalay Beach Resort. The ceremony was within sight and sound of the ocean. The Ventura/Oxnard area of California has very cool weather - even in August. The highs were only around 75 and the lows were around 60. After enduring several weeks of Dallas' 105-degree highs and 80-degree lows, I didn't want to leave! Here are a few pictures I snapped during my three-day stay there.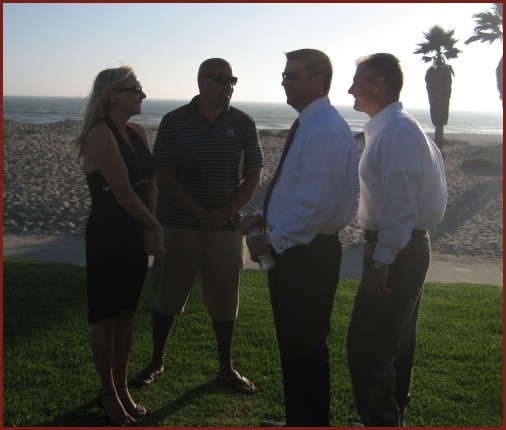 Rehearsal the night before the wedding...Jeannie, "Rev. G", Devin, Clark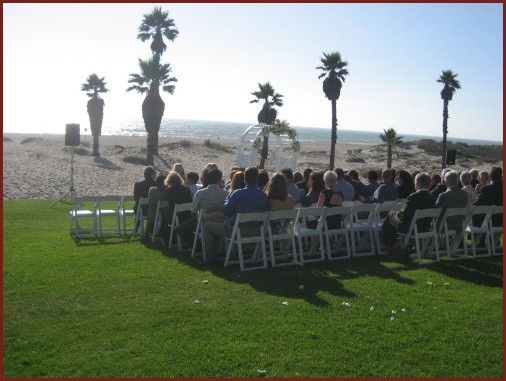 Just before the wedding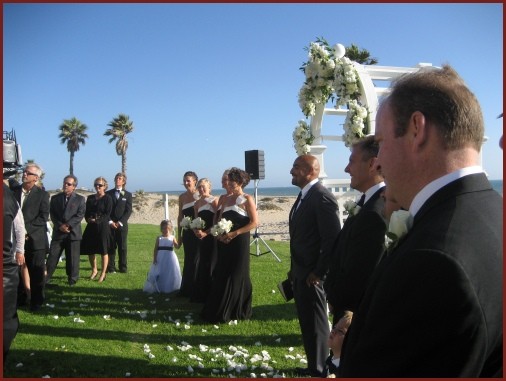 I snapped this during the wedding, just before Devin & Jeannie walked down the aisle. Because I was a groomsman, I thought it would be in poor taste to continue taking pictures once the couple was front and center :)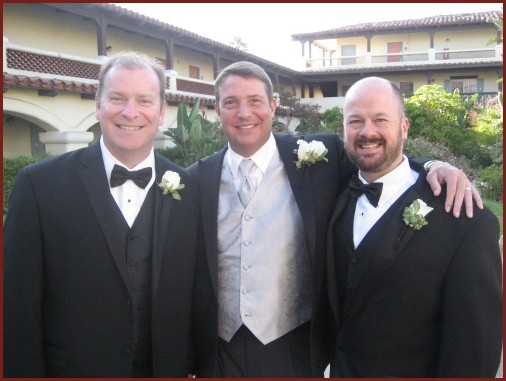 Devin with Neil on his right and me on his left (your right)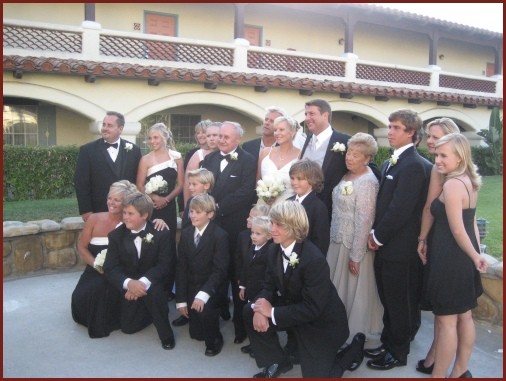 Devin with the Blum family after the wedding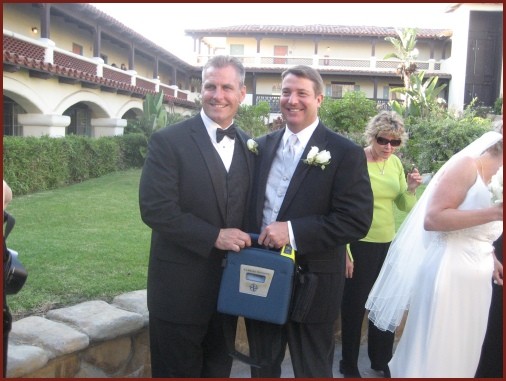 Devin and his best-man, Clark, work for Cardiac Science - maker of a portable defibrillator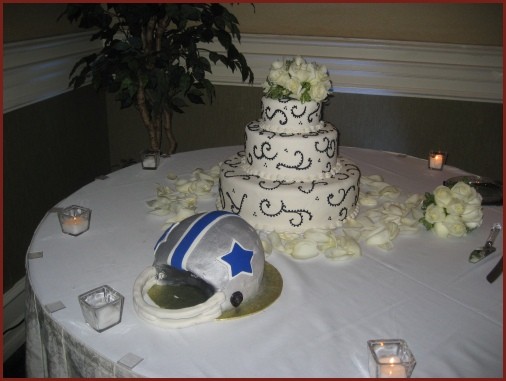 The Dallas Cowboys were training in Oxnard at the time of the wedding, hence the cool groom's cake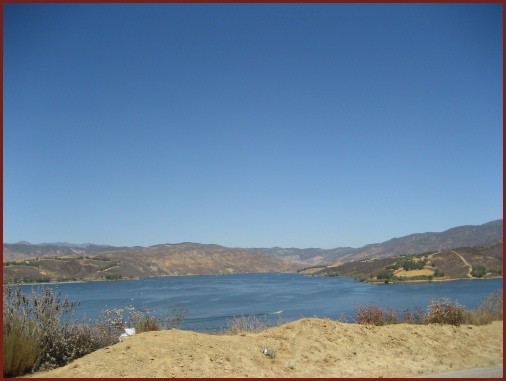 Before the wedding, Neil and I took a drive to nearby Lake Castaic. That lake used to be one of the top bass fising lakes in the world. Back in the early 1990's a 22-pounder was caught there, missing the world record by just a few ounces.

Return to my home page