"Bailey"
Bailey is currently 12 years old (just a guess)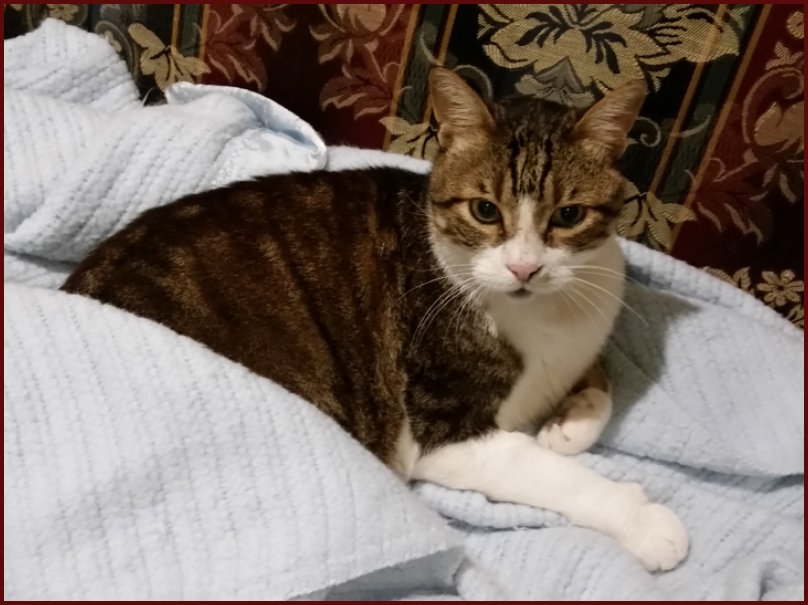 Bailey - at age 11
Bailey (or Brownie as he was called) is a handsome, elderly boy who had been living primarily on the back porch of my neighbors house for roughly two years. He had probably been abandoned in our neighborhood. My neighbors would bring him inside their home on cold nights, and take him to the vet for yearly checkups - so he had a pretty good life for an outdoor kitty. And he would periodically visit my front porch for some affection and moist food. But he was getting older - so he moved a little slowly in the brutal Texas heat. With hungry coyotes and fast cars in the area, I worried about him. So when my neighbors moved out of the area, I knew I had to do take this boy in and try to make him my fourth cat (I had Josie, Riley, and Cali at the time). Unfortunately, he doesn't like my kitties too much, and goodness knows Cali doesn't like him at all. So for now, I'm keeping him separated from the other cats. He's become playful and very affectionate towards me since moving into my house. And hopefully one day I can let him mix with the other cats.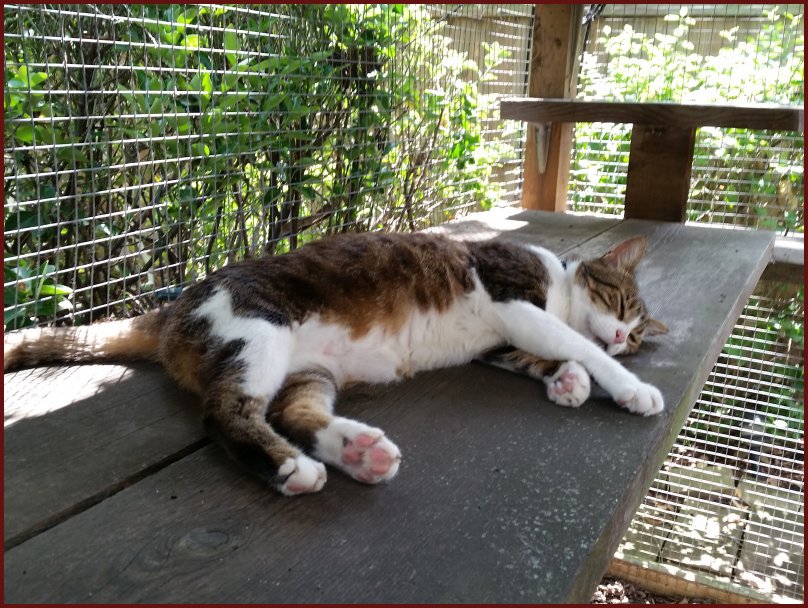 September 2017 - age 11
Bailey loves the outdoor cat enclosure! And since he doesn't get along well with my other cats, he has it all to himself!

September 2017 - age 11
Since moving into my house, Bailey has become very playful with the feather.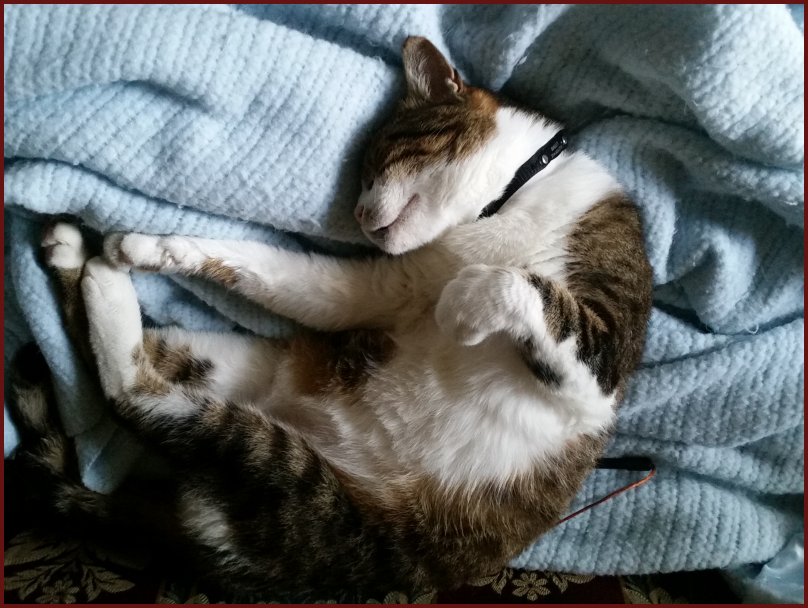 September 2017 - age 11
After years of sleeping on concrete porches, I bet the couch in my office feels pretty good!

Other Related Links On My Site:
My Cats' Home Page
The Catrun
The Large Cat Enclosure
Catwalks Inside My House

Return to my cat page