Brad's Cats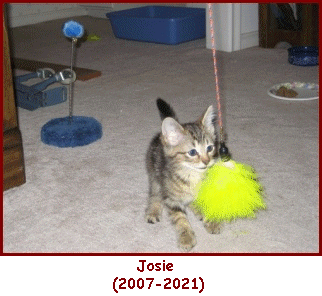 &nbsp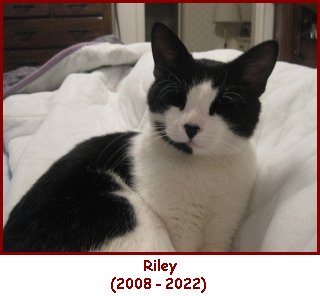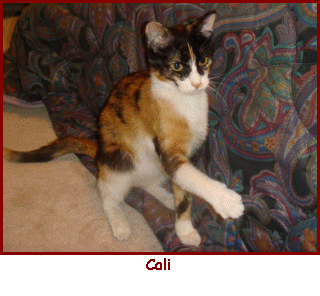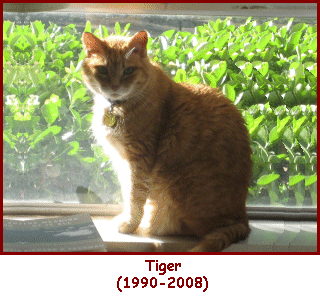 &nbsp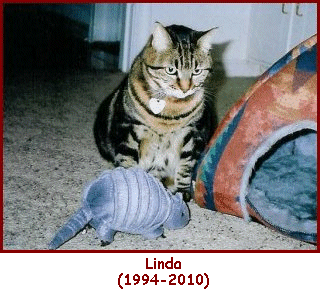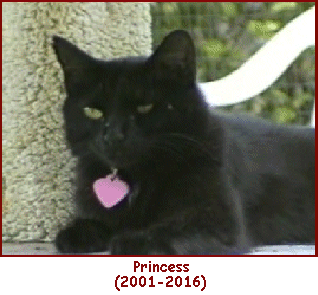 &nbsp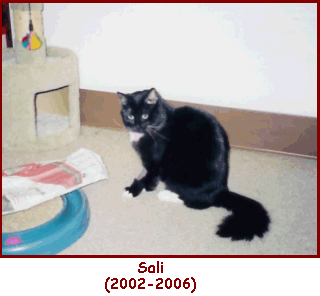 I currently have three wonderful kitties:
Josie is a beautiful gray tabby that I found as a six week old kitten while jogging. She has gorgeous eyes, and the softest meow you've ever heard.
Riley was in need of home after his human mom fell ill. I instantly fell for this boy. He is fun and playful - but also sweet and on the prowl for affection.
Cali was living on the hot, mean streets of downtown Dallas when I found her as a kitten. She is sassy and playful, and she'll let you know if you aren't petting her right :)
I've also lost four great cats over the years. I miss them all.
All my cats are indoor-only cats to protect them from disease, cat fights, mean people, coyotes and cars. To enhance their quality of life, they have access to an outdoor cat enclosure and to indoor catwalks (see below).

The Catwalks
I built my kitties some catwalks inside my house to provide them with a less boring environment.
Click
here
for some catwalk pictures.

The Catrun & Cat Enclosure
I keep my cats indoors but I built them some outdoor enclosures so they can walk on grass, catch bugs and get some fresh air.
Click
here
for some pictures (and a video) of the original catrun.
Click
here
for some pictures of the newer (and larger)
cat enclosure
.

Windows Media Player Video Clips
(for more videos see individual cat pages)
If you don't have the latest version of the Windows Media Player you can get the free version by clicking
here
. On some connections, the video may be a bit jerky as it "buffers" while streaming in the video.   In that case you might let it completely finish and then play it again.

Very first video of Tiger (approx. 3.5 yrs old) - December 1993

Tiger playing in his new carpeted cat house - December 1993

Tiger & Linda first see each other (Tiger 4, Linda 6 mos) - January 1995

Tiger following Linda around house - January 1995

Tiger & Linda groom each other - January 1995

Tiger & Linda groom each other some more - January 1995

Tiger & Linda playing - January 1995

Linda playing with feather stick - January 1995

Tiger & Linda in cat run for first time - February 1995

Tiger & Linda grooming each other (Tiger 9, Linda 5) - December 1999

Sali's first video (roughly 1 years old) - August 2003

Sali pouncing inside Coors Light box - October 2003

Sali chasing tail on carpeted tower Part I - May 2005

Princess eating outside my office building (age 2) - March 2004

Tiger & Princess grooming each other - January 2005

Josie waking up after a nap in my jacket - June 11, 2007

Josie playing with new spring toy - June 14, 2007

Josie playing "fetch" with Nancy at Brad's house - July 18, 2007

Riley exploring front part of house for first time (age 2 years) - May 18, 2010

Riley in cat enclosure for first time (age 2 years) - May 23, 2010

Cali sleeping next to my arm - August 2011

Cali playing "fetch" - September 2011

Riley grooming Josie as Cali watches - March 2012

Princess head-butting my face for first time (age 10) - April 2012

Clips of Princess from her final years

Return to my home page