Hill Country Trip - June 2011

There's just something very warm about the people and places in the Texas Hill Country. So I try to visit the area once a year - and Dad often goes with me (see
here
and
here
). We sure had a good time down there this year. The Hill Country peaches in June & July are not to be missed. The peach crop is a hair smaller this year due to a late freeze, but we still found plenty. And they are even sweeter than normal due to the ongoing drought. Delicious.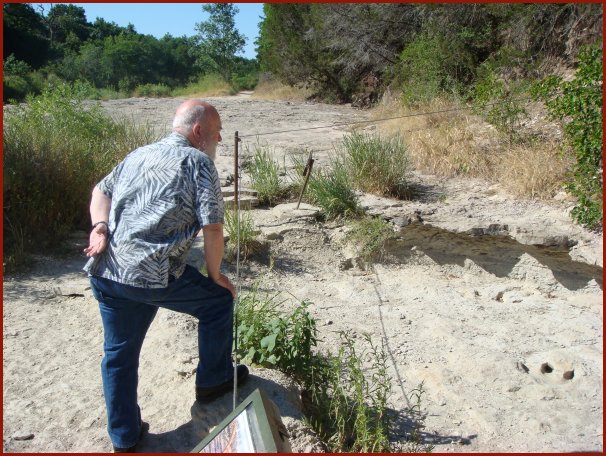 Our first stop on our journey to the Hill Country was at the
Dinosaur Valley state park
in Glen Rose, TX. We had both been there many times before, but it was still a hoot to see those 100 million year old dinosaur tracks. Notice the footprint of a carnivorous theropod in the lower right corner of the picture.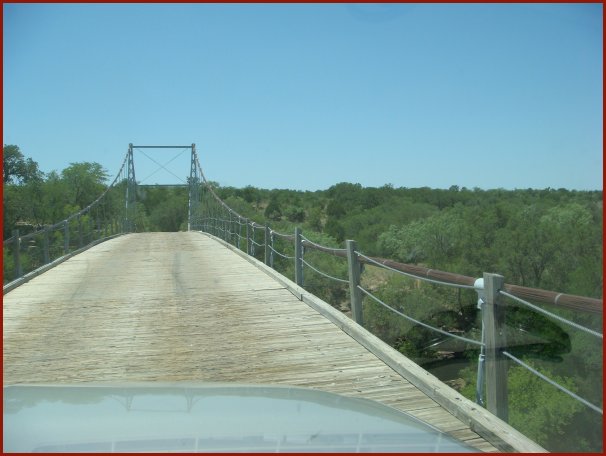 Next we stopped by the
Regency Suspension Bridge
near the town of Regency, TX. It's certainly off the beaten path, but worth taking a look at. Spanning the Colorado River, it's one of the last suspension bridges in Texas. The fact that it is out in the middle of nowhere only adds to it's charm.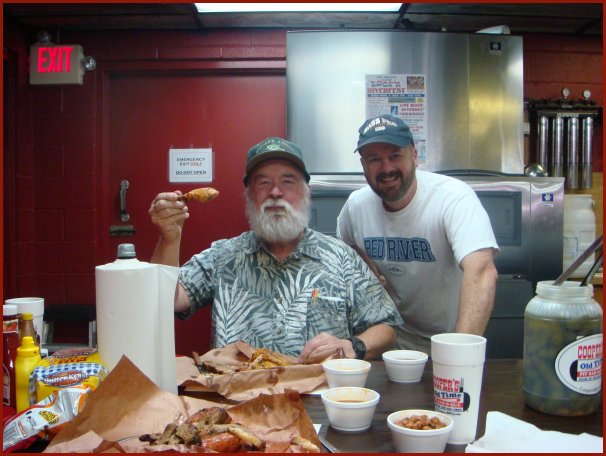 After visiting the Regency Bridge, we drove down the scenic hwy 16 to the world famous
Cooper's Barbecue
in Llano, TX. It never disappoints. Dunking fork-fulls of succulent brisquet in barbecue sauce is a religious experience.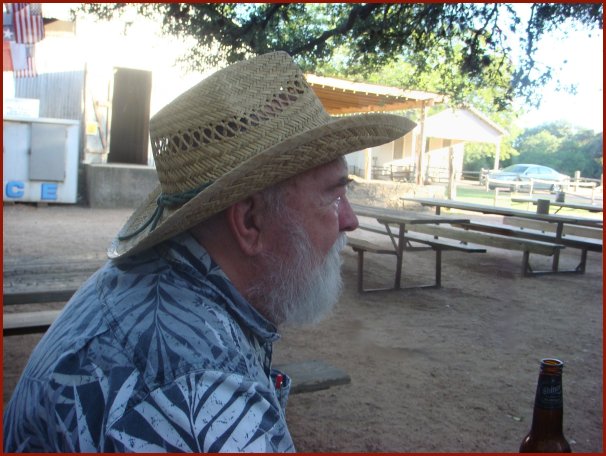 We checked into the Sunday House Inn in Fredericksburg and then headed over to nearby
Luckenbach, TX
which is more a state of mind than a place. Love that spot. A gal took a picture of Dad & me there, but it turned out blurry. Rats. Still, I really like this picture of Dad.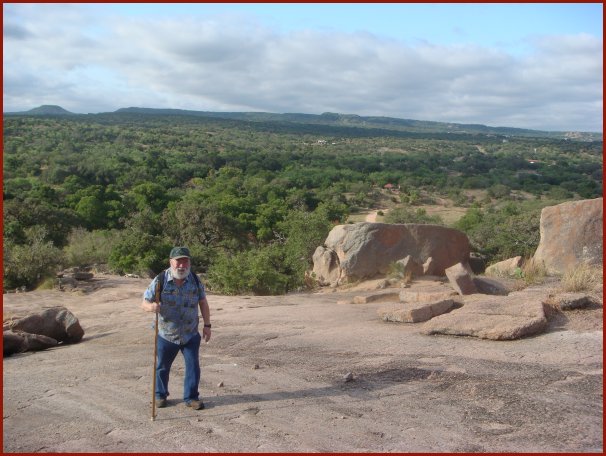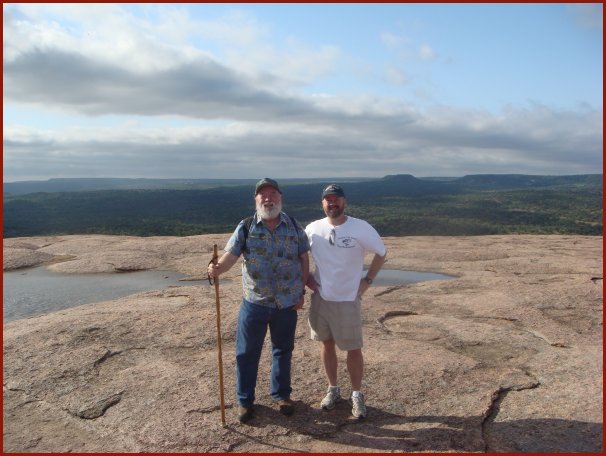 The next morning Dad & I hiked up the ruggedly beautiful
Enchanted Rock
. It's a wonderful 30 minute hike. Several groups of teenagers hiked it that day, as well as families with small children. All the people we met along the way were friendly and in good spirits. It's a very special place.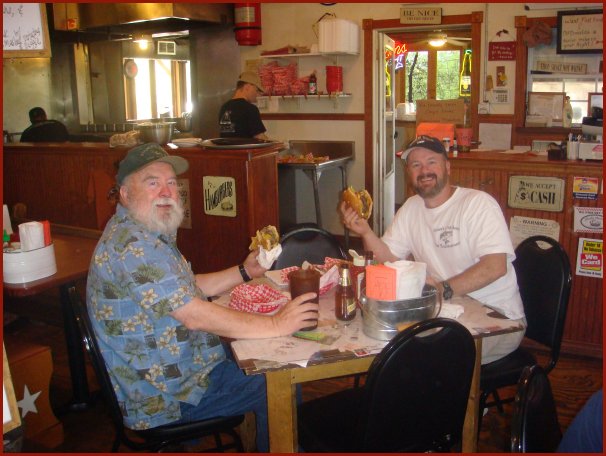 After the hike up Enchanted Rock, Dad & I ate the 3rd best burger in the state (according to Texas Monthly) at the
Alamo Springs Cafe
. We're pretty sure it's the best burger in Texas. I had been there once before, and the burger (and friendly wait staff) was just as good this time. I had a cheeseburger on jalapeno-cheese bread, with fresh slices of avocado. Heavenly. The cafe is nestled deep in the Hill Country woods near the
Old Bat Tunnel state park
. Neat spot.

Return to my home page