Stoner's 24th Annual
Catch & Release Bass Tournament

Saturday May 5th, 2018
Lake Fork, TX

Each Spring I host a small bass tournament at Lake Fork, TX. It started out in 1995 with just a few friends, but has grown some since then. There's usually around 30 contestants, and it's a hoot. Our goal is to relax, have some laughs, and enjoy the outdoors together.

Lake Fork is located about an hour and a half east of Dallas. From Dallas, take I30 east to Sulphur Springs and turn south on 154. This year's tournament will be held at Oakridge Marina (903-878-2529) which is about a quarter mile south of the Hwy 154 bridge.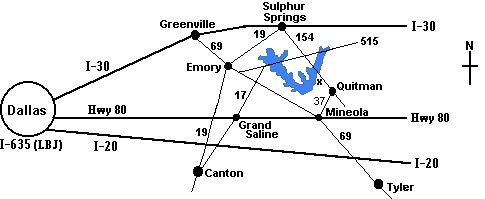 Weather Forecast
A 10-day weather forecast for Lake Fork, TX

Weather Image
A very current, animated weather radar of Texas (Lake Fork is located about 2 and a half counties due East of Dallas).

The entry fee is $20 per person. The post-tourney hamburger cookout is complimentary.
Mail your checks to me here: Brad Stone, P.O. Box 820333, Dallas TX 75382-0333

Please get your entry fee to me at least one week before the tourney. If you can't do that, then notify me via email that you are doing the tourney and will pay me at the lake. Otherwise you will not be eligible.
The night before the tourney, several of us eat wonderful boiled crawfish at Bro's Patio behind "Fisherman's One Stop" at FM 515 & CR 1970. We usually get there around 5:30pm to avoid the crowd. Note that it is BYOB.
All bass will be released alive after the weigh-in. Handle your fish with care - a dead fish will be penalized a half pound.
This is not a team tournament - that is, you and your fishin' buddy can't combine fish.
You can not fish this tournament if you have guided professionally on Lake Fork during the 30 days prior to the tourney. A guide can not be of aid to contestants during the tourney. Nor can a contestant have used a guide on Lake Fork during the 3 days prior to the tourney.
There's no check-in but feel free to join me for breakfast at Oakridge Marina about an hour before the tourney.
You must wait until 6:00am before making your first cast. But you can be on the water before that.
Weigh-in starts at 3:45pm and you must be there no later than 4:00pm. The weigh-in will be held at Oakridge Marina - somewhere near the shore (look for my banner).
Prizes are based on a 5-fish stringer of largemouth bass caught on artificial lures. Lake Fork rules specify that a fish must not be in the slot which is now 16 to 24 inches. Also, only one of your fish may be over the slot.
After the weigh-in, there will be a complimentary hamburger cookout.
Oakridge Marina (903) 878-2529 has rooms, and areas for tents & campers.
If you need to rent a boat, try these places:
- Ricky's Boat Rentals (903-383-2814)
- Lake Fork Boat Rentals (1-800-657-3156)

First Place --------- 50% of the entry fee
Second Place ------ 25% of the entry fee
Heaviest Bass ----- 25% of the entry fee


Past Champions

Stoner's Bass Tournament T-Shirts
I used Zazzle.com to create a T-shirt for this year's tourney. Click
here
to buy my T-shirt on Zazzles's web site. Zazzle allows you to select the size and color before you buy. And you don't have to necessarily buy a T-shirt - you can buy a tank top or a polo shirt or sweatshirt or several other items instead. And they'll all have my logos on them. Very cool. Zazzle charges $23.95 plus shipping for the T-shirts.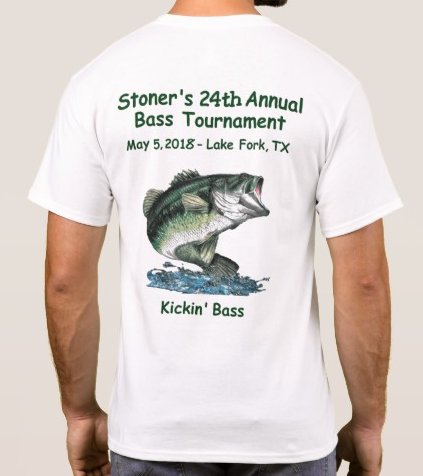 Unofficial Sponsors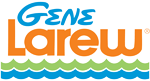 Return to my home page